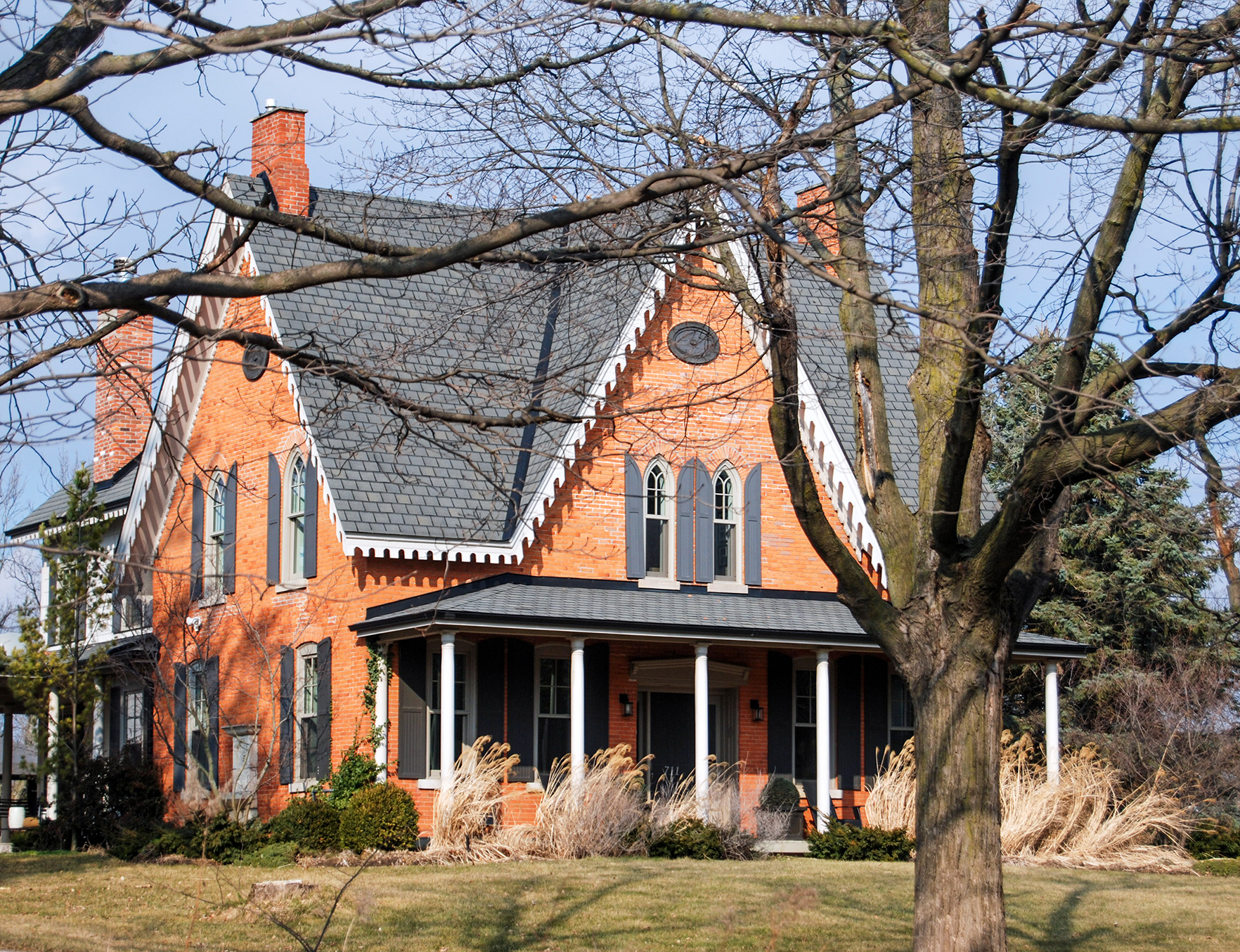 Country Classic
Brick was the material of choice for most Ontarians and this Gothic cottage is no exception. However, it does have attributes which separate it from the norm. The typical storey and a half symmetrical end gabled form with its full width verandah has been augmented by a very high pitched roof, while the centre gable above the front door extends to over half the width of the facade. Combined, the result would significantly increase the area of full height ceiling in the "half" storey. The exclusive use of lancet windows in all the gables added to the saw-tooth design used on both eave molding and bargeboard draw the eye upwards to the patress plates set just below the peaks, further accentuating the impression of soaring height. These gable features coupled with the verandah design, tall arched 1st floor windows, and a slightly peaked entry entablature unite to produce a very impressive facade on a brick Gothic cottage.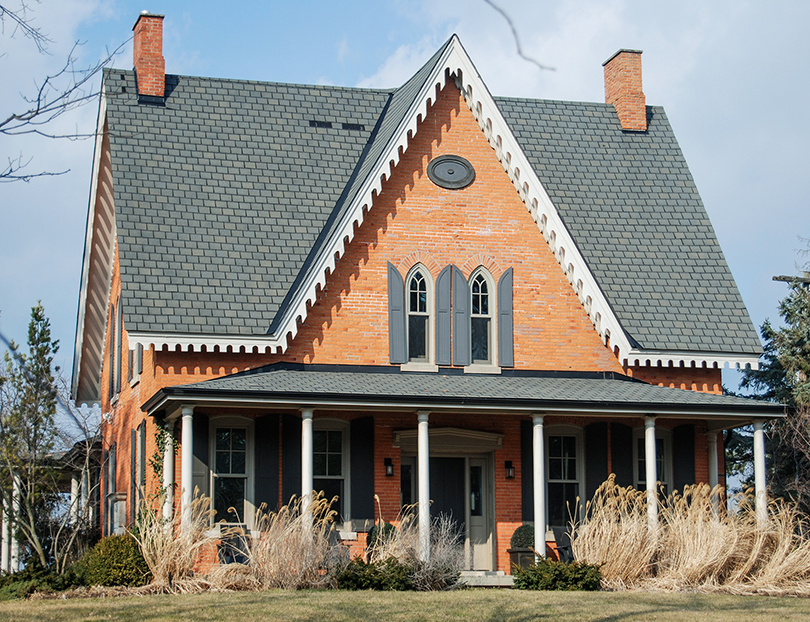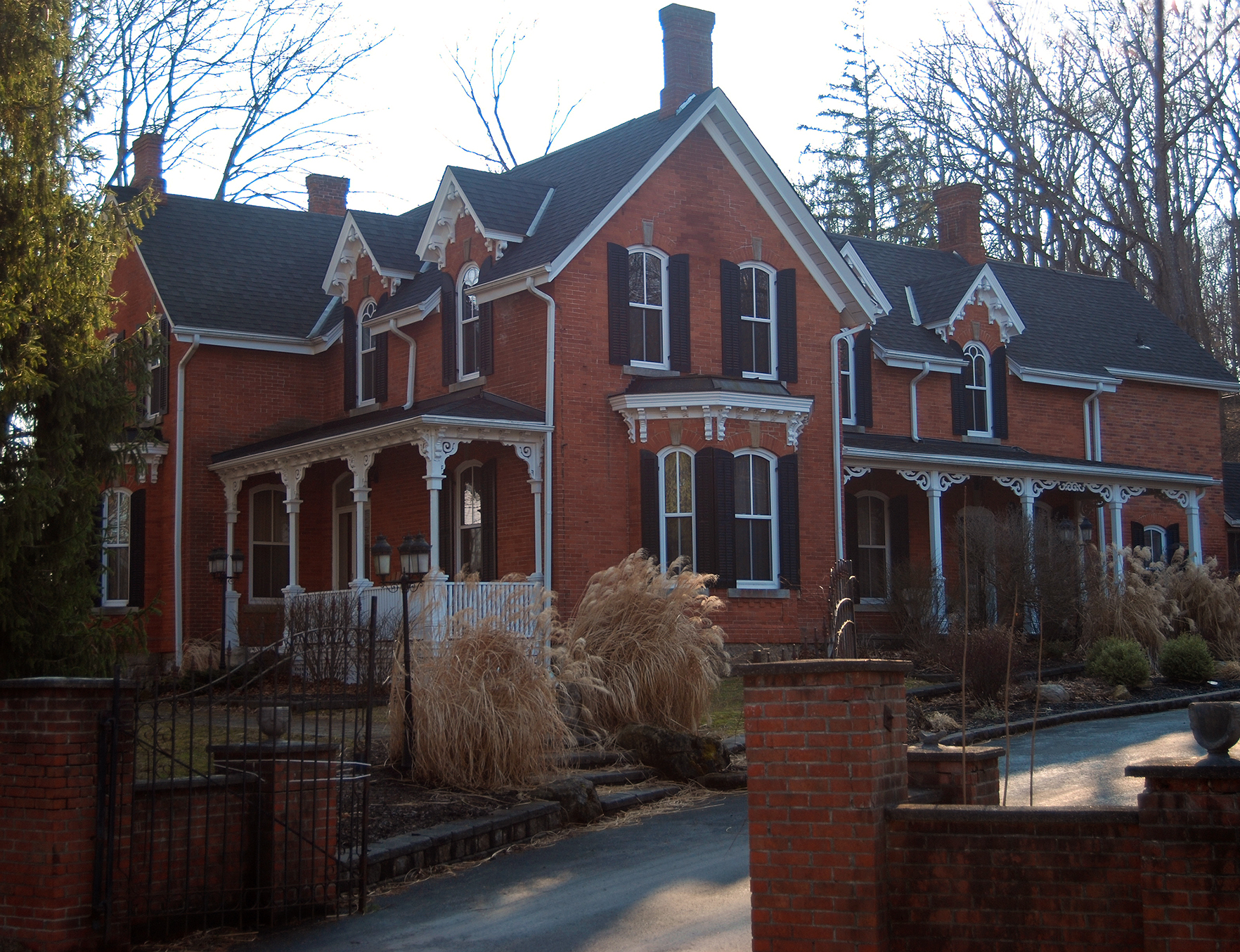 Gothic Farmhouse
Widely touted in late 19th Century pattern books as the most practical rural home design, the Gothic farmhouse was widely built across our farmlands and in farming communities. The most common form was cross gabled, either "T" or "L"-shaped, the footprint provided a generous living space. Our storey and a half, asymmetrical example presents an "L"-shaped facade with prominent bays on both the cross gable portion and on the end gable. Gable wall dormers, set above a finely decorated porch, rise through the eaves of the facade and the rear extension. Modillions, set on the cornice of the porch, are repeated on the molding of the bays sandwiched between brackets which, in turn, have been deployed in the dormers. The bracket design has been fancifully reflected in the ornamental elements that bracket the slender porch pillars and its roof cornice. Taken as a whole, this "echoing" design approach provides a continuity which not only consolidates the presentation but also raises the entire house to a completely different level.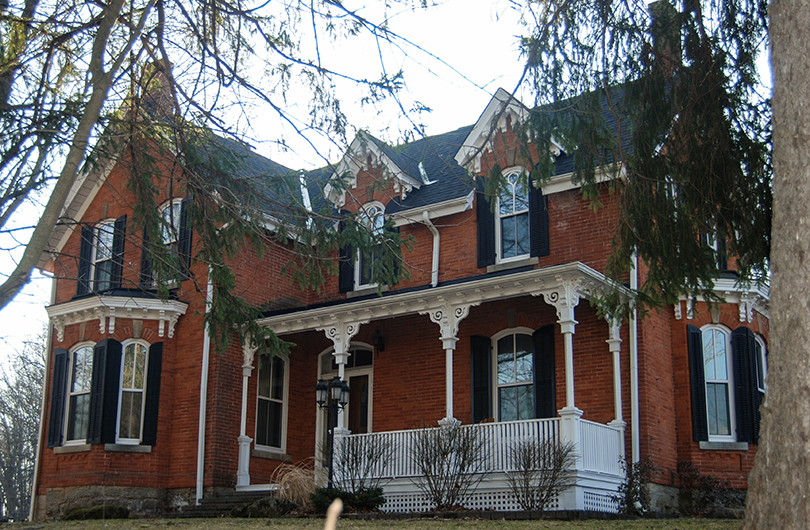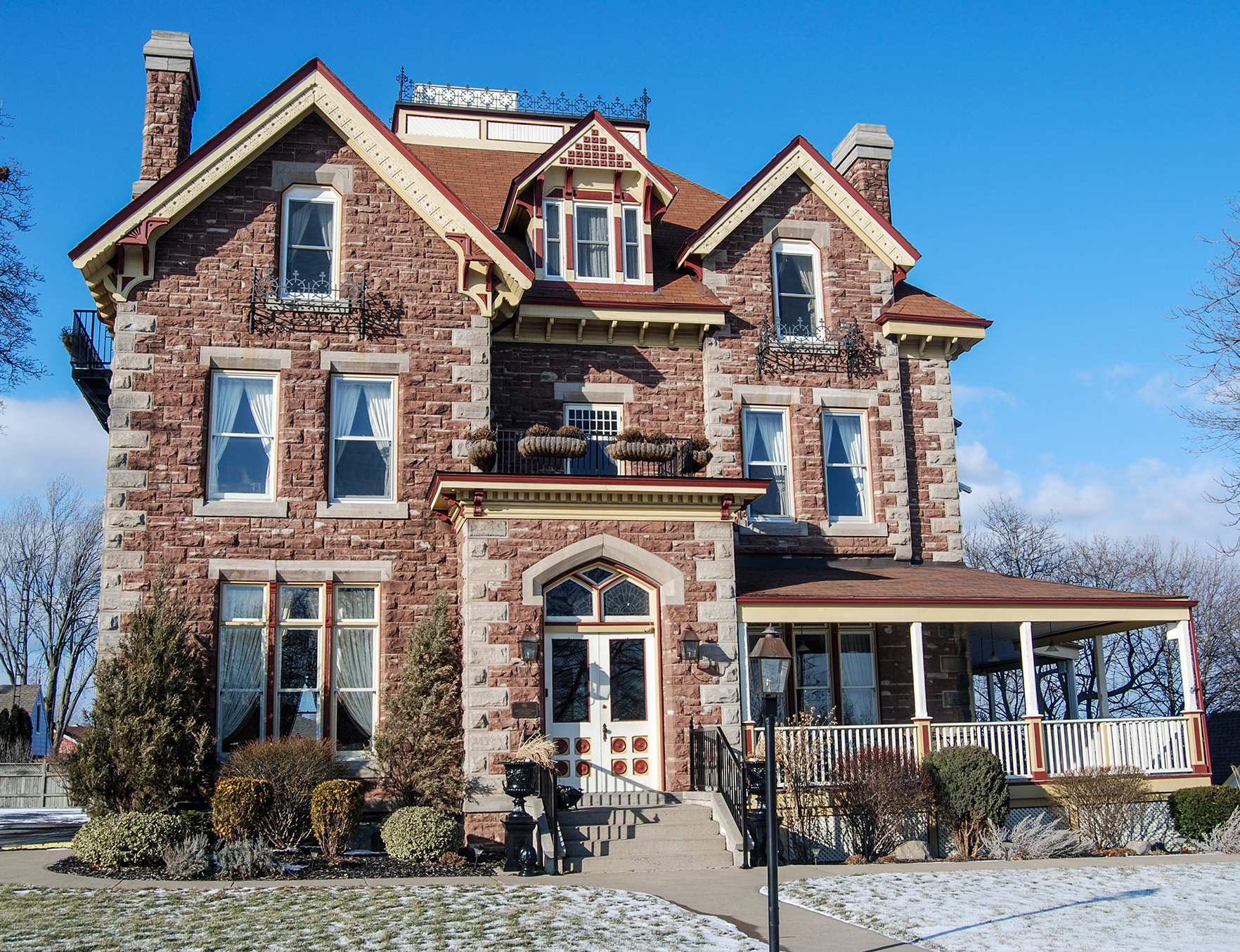 High Victorian Gothic
Late in the era of Gothic Revival popularity, a more liberal interpretation of the style developed: High Victorian Gothic. Central to this expression was the use of polychromatic cladding to highlight elements. Decorative ornamental brick, clay tile, and carved geometric or leaf patterned (wood) elements were commonly deployed. Flat-headed openings for doors and windows were often used to accentuate featured Gothic arched openings, while trim on gables, eaves and porches tended to be both simpler and heavier than the more involved curvilinear trim of the typical Gothic Revival. No expense was spared in the construction of this ca. 1886 example; the rusticated Grimsby red sandstone and Queenston limestone for the exterior walls alone was reported to cost $30,000 (~$735,000 in today's dollars). When completed, The Globe newspaper reported it as "the most splendid house between Toronto and Rochester".