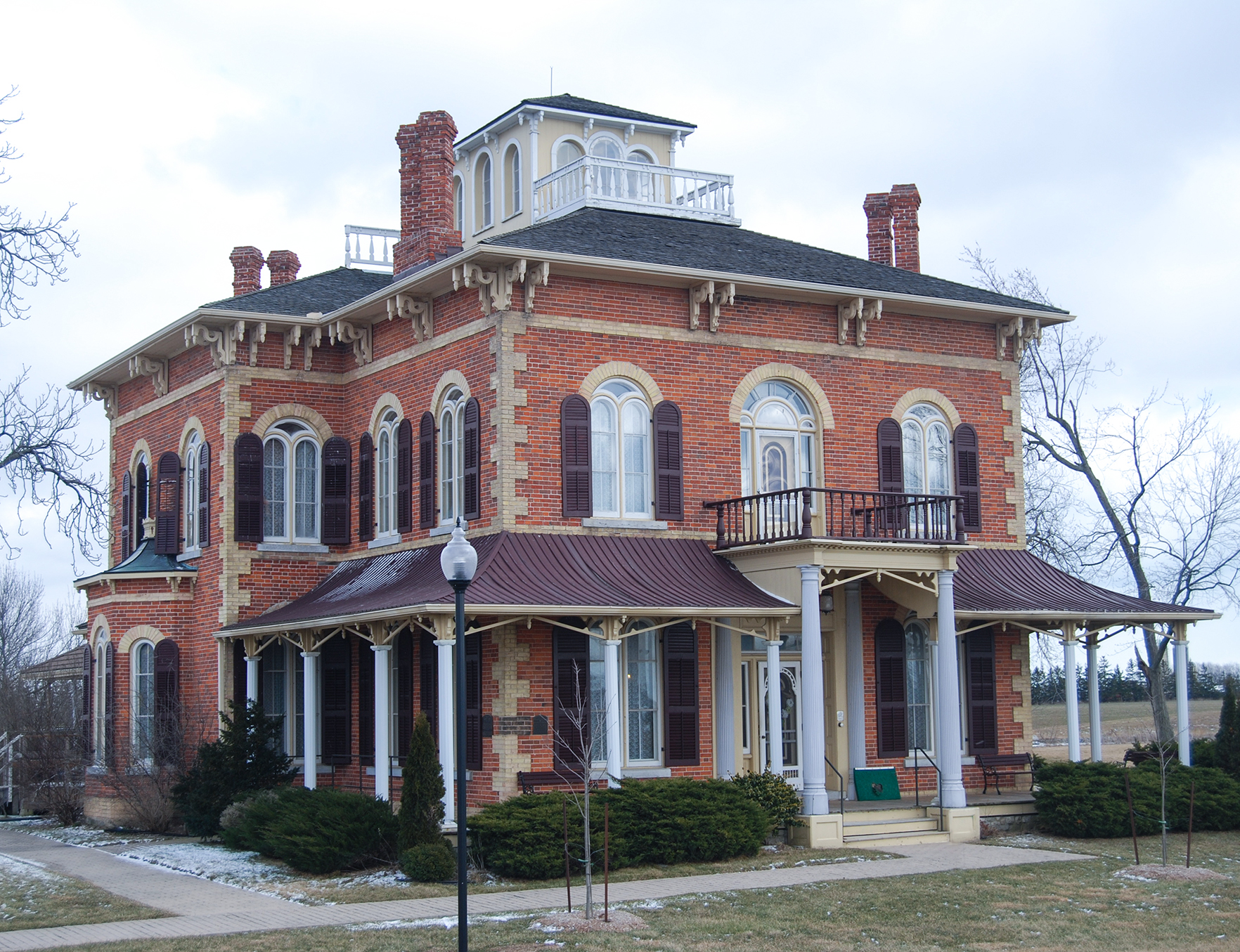 Exemplar Form
Built ca. 1870, and restored in the late 1900's, this 6,000 square foot home is a wonderful display of many classic Italianate elements which include an impressive belvedere; decorated paired eave brackets; tall, narrow, segmentally arched paired windows; quoins, drip molds and belt courses in contrasting brick; hip roof, and matched bays. Less common, while stylistically apropos, are the scalloped brow windows set atop each window pair; elaborate balcony door accessing the railed top of the classically inspired entry porch; the roof ridge railings; and the paired chimney stacks set at 45˚ to the eaves. Exceedingly rare for an Italianate is the building form of the main house: rigidly symmetrical, the footprint of the main house is "T" shaped with a continuously level roof ridge. The storm shutters are almost certainly not a part of the architect's original design and the bell-roofed verandahs, although period, must remain a question.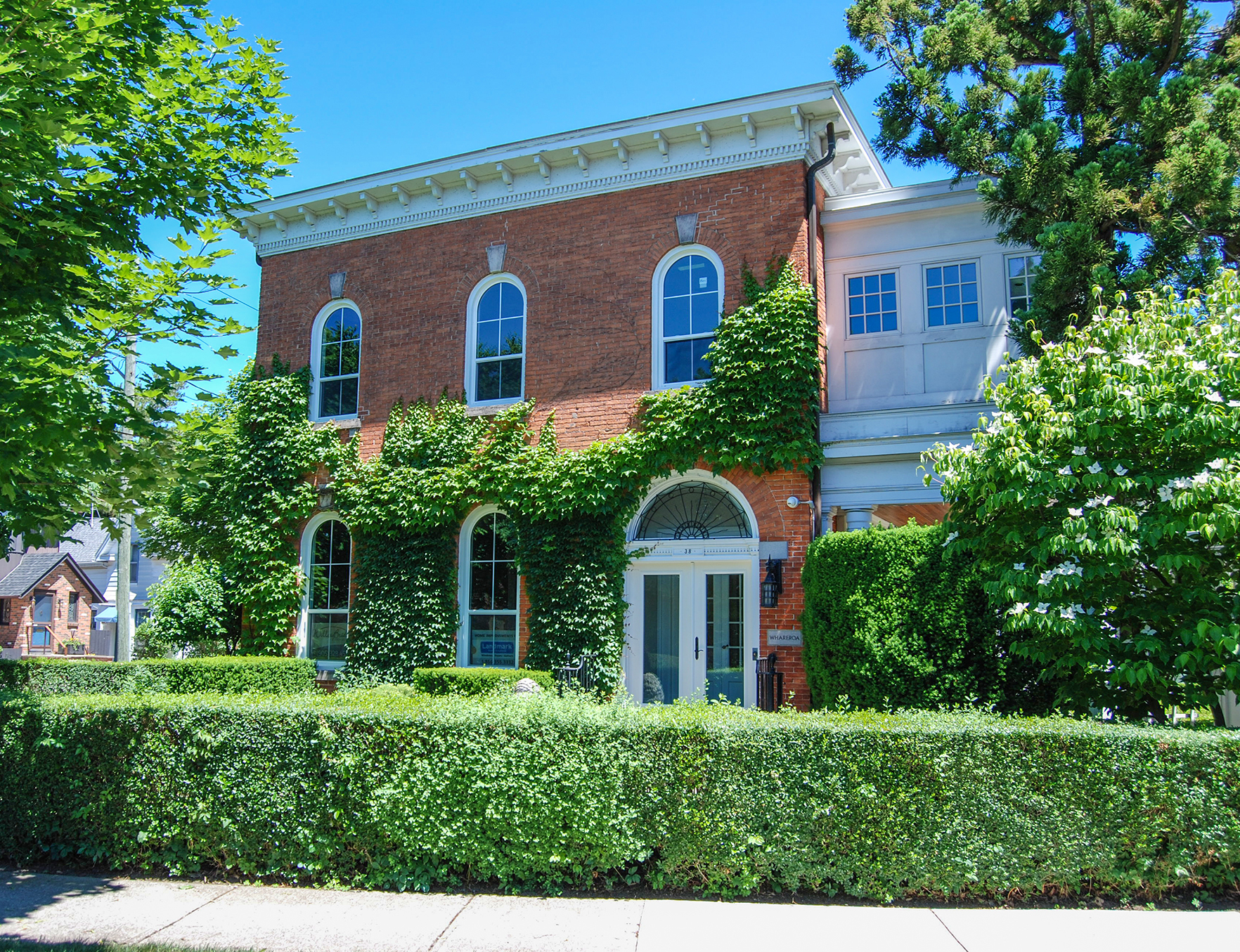 Italianate in the City
Perhaps the most common of the Italianate subtypes, particularly on city lots, was the square or rectangular box-shaped house with a simple hipped roof. The building's eaves were always appointed with brackets, either single or paired, which rested on a heavy cornice that was normally appointed with some decoration such as dentil moulding. The facades of these city homes often presented three ranked bays with an asymmetrically placed main entry. Window and door openings were almost exclusively arched and often topped by brick voussoirs which typically rose to meet a contrasting keystone. While a single door on the main entry might be used, it was far more common to see double doors (either arched or squared with fanlight) gracing the facade. In this example, the main entry doors are recessed behind an arched opening that maintains the overall composition of the facade; the current modern doors filling this arch may, or may not, be replacements of original vestibule doors. Certainly one of the challenges these city Italianates have faced over the decades has been their owners' inclination to 'modernize' (see inset photos below) which almost invariably has resulted in a loss of design integrity.