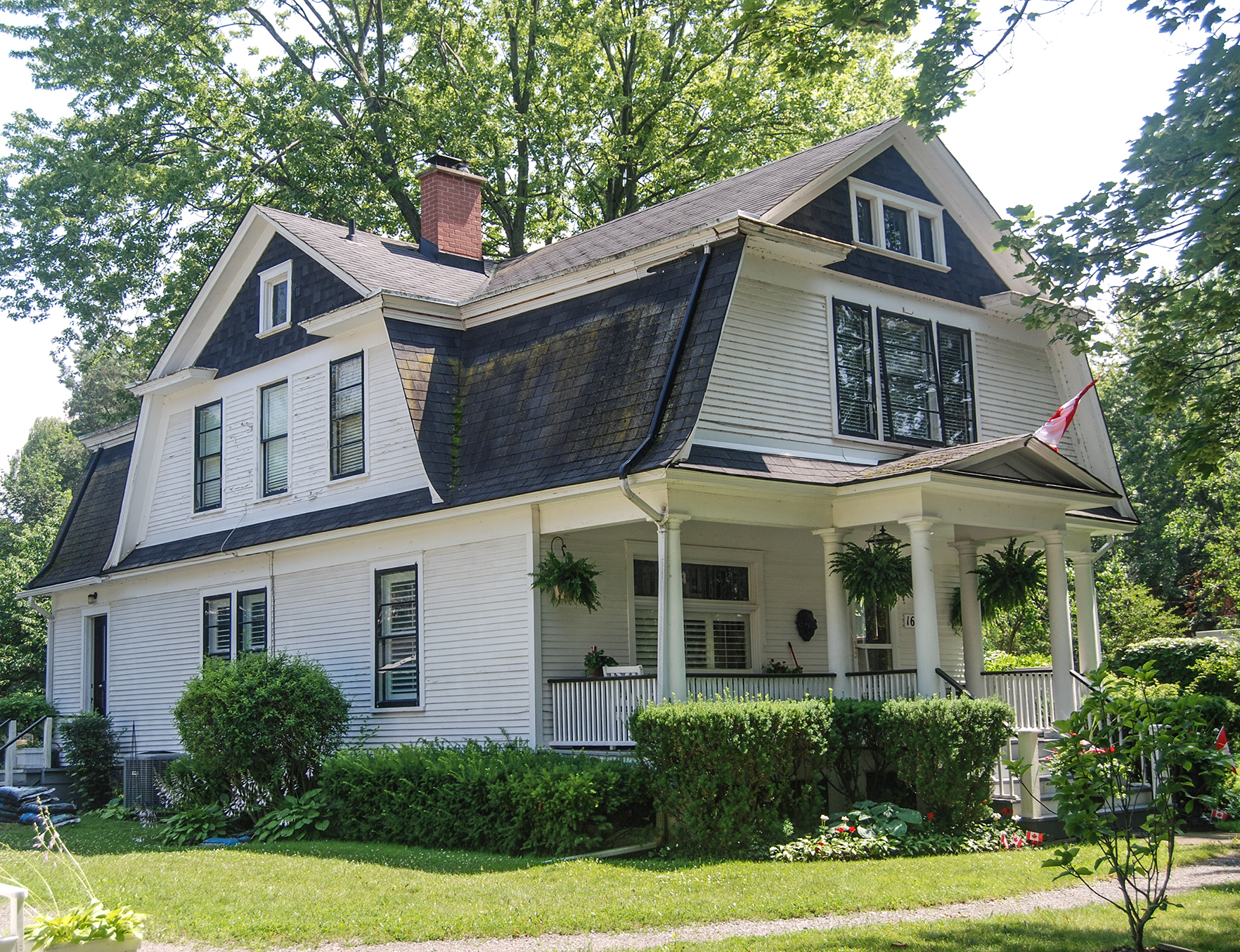 Dutch Colonial Revival
Although the original Dutch Colonial form was generally found within a relatively limited area of what is now the US state of New York, the gambrel roof used on some of the expressions was far too practical a design element for this form not to enjoy a renaissance and much broader acceptance. Grouped within the Colonial Revival class of Eclectic, the Revival form was a significant design development over the original. The gambrel roof became much steeper to contain nearly a full second storey and continuous dormers or, as in this example, cross gambrel gables (sometimes wings) were often added. Both front-facing gambrel and, on narrower lots, end-facing gambrel versions were built. Our example, an end facing gambrel presenting an asymmetrical facade, displays an uncommon second floor overhang above the porch on which the columns and pediment acknowledge the Eclectic inclination to mix elements from various historical Colonial types on a Revival design.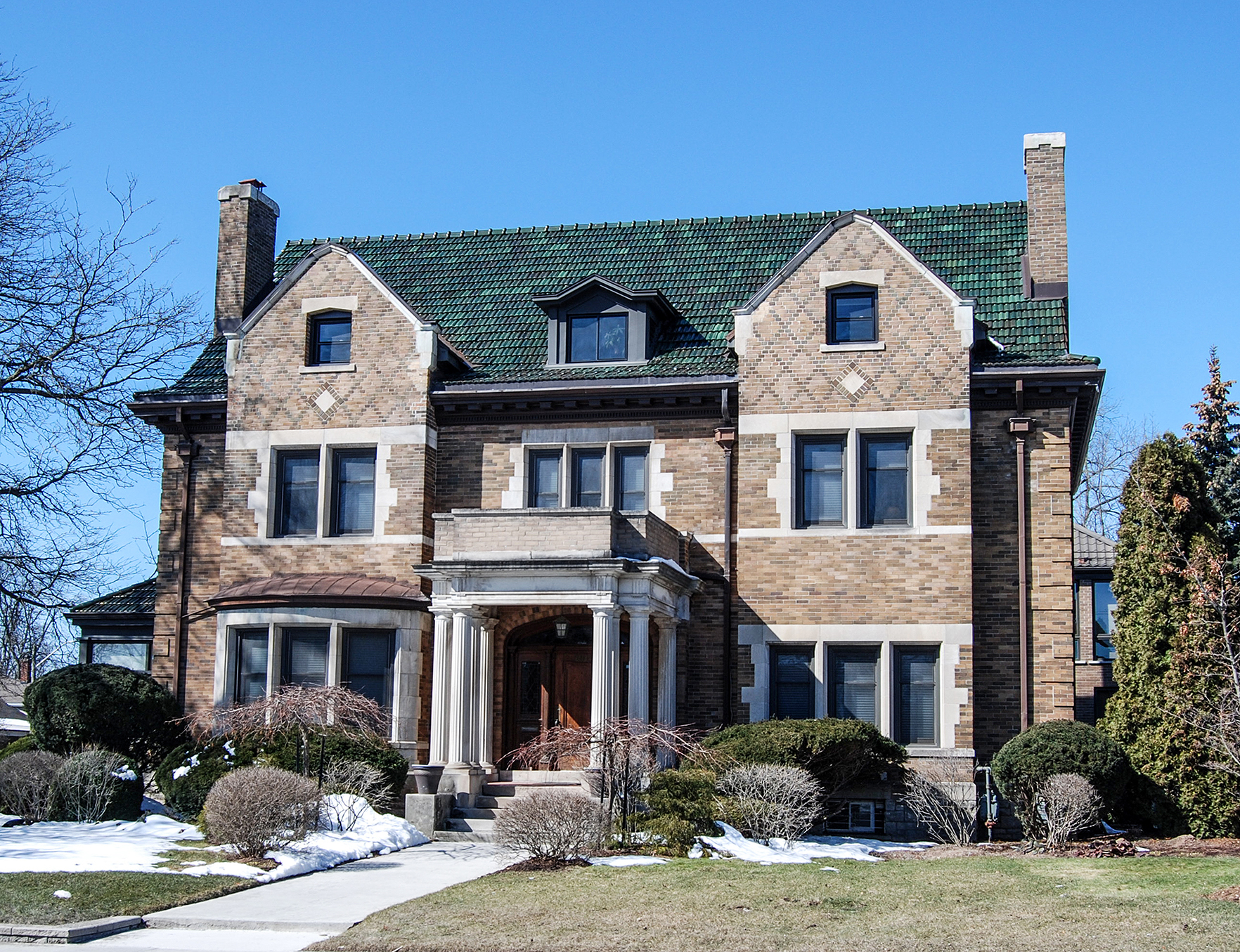 Jacobethan
Although the origins of the Jacobethan (as an Elizabethan/Jacobean Revival) began in England during the mid-1830's, it didn't really find a place in Canada until the 20th Century when commercial builders adopted it along with other Eclectic Revival expressions. Nearly without exception, these houses display dichromatic or polychromatic patterning on their facade; an elegant example of which can be seen on this ca. 1913 home in the crosshatched two colour brick pattern contrasted by the limestone bands and window surrounds. The three centred arch over the symmetrically placed entry is balanced on each side by parapeted bays that rise through the eave line. Based on the unmatched brick used on the neoclassical portico, this structure is likely an early (see 1920's photo inset) addition to the home.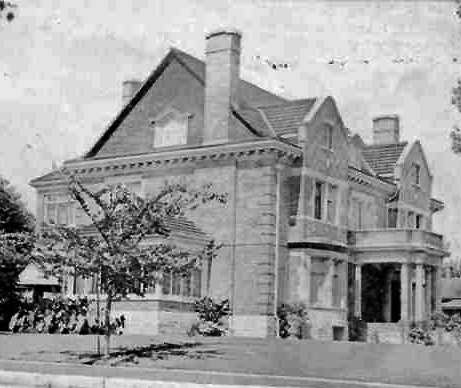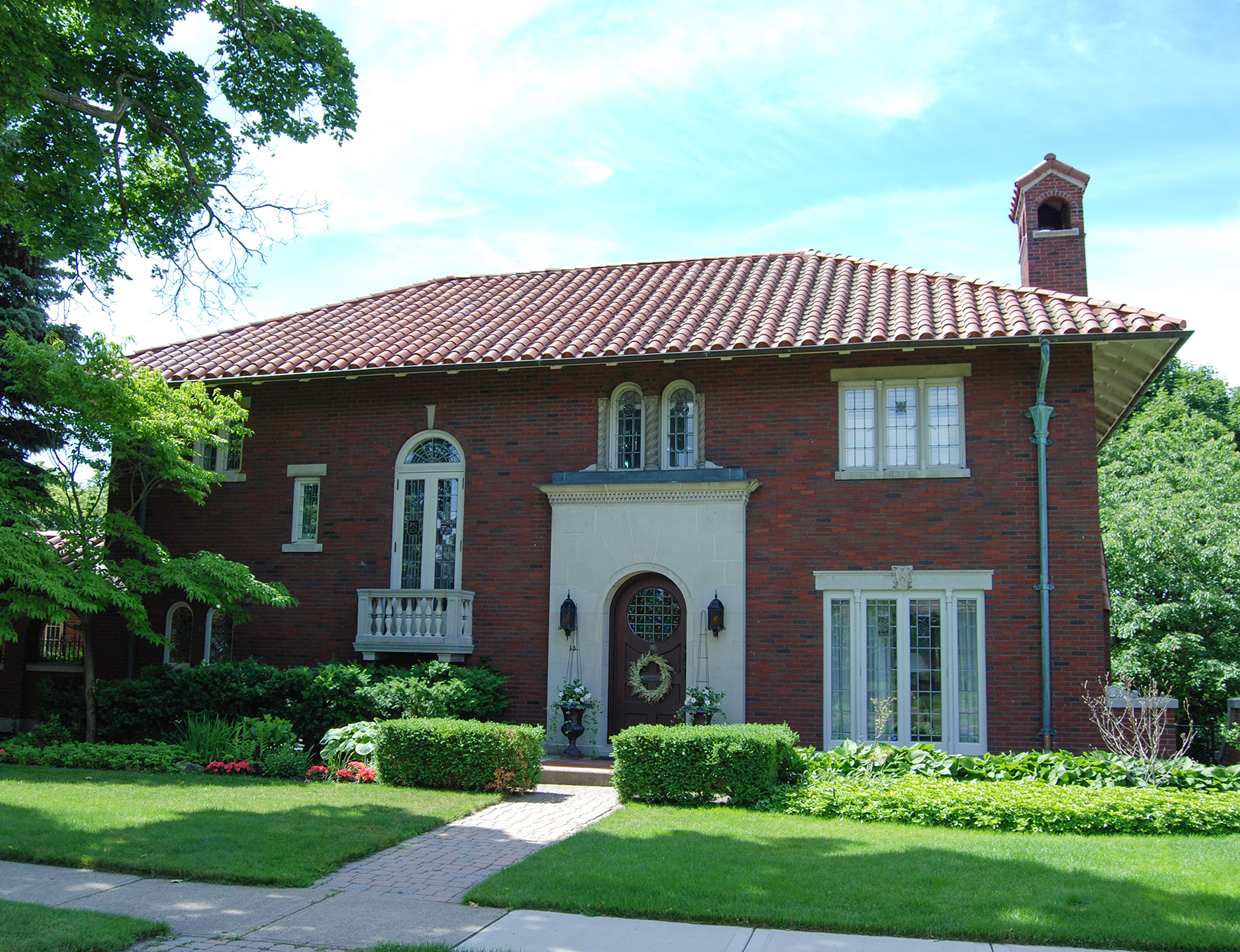 Spanish Revival
In a distinct departure from their signature style, architects Nicholson & MacBeth designed this Spanish Revival home for Arthur Bate ca. 1928. Popular in US states of California, Arizona, Texas & Florida, the style was uncommon elsewhere in the USA and rarely built in Canada. The vast majority of Spanish Revival homes are stucco clad and, outside of a number of houses in Texas, the brick cladding of our example is extremely recherché. Typical of most homes of this style, the facade is asymmetrical, its half-round door with a faux iron grill (in this case leaded glass) is emphasized by an impressive honed limestone surround atopped by a pair of half-round windows framed by Solomonic pilasters. The half-round theme continues in the suspended (between 1st & 2nd floors) French doors and the 1st floor window pair (left facade). The combination of half-round and rectangular openings (doors & windows) with irregular heights and distribution is the norm for Spanish Revival as is the clay Mission tile roofing.